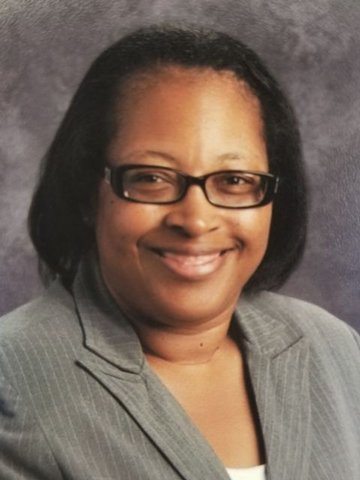 Dear Parents,
Welcome to the 2019-2020 school year! Fairview's academic theme for 2019-2020 is "Excellence Without Excuses" Mastery of literacy, mathematics, and science content is a top priority for our institution of learning. We are intensifying the expectations and supports for reading instruction. Our teachers have spent time working together to align our practices so that we can ensure that all students are reading "on-grade-level." Furthermore, continued commitment to exposing all students to technology and engineering has ensured that our learners are strong in mathematics. We are making gains in the area of science and the arts, with additional laboratory space being added to our learning areas. We are providing wrap-around programming to ensure our students have the very best extracurricular activities and opportunities for mastering the arts, with clubs such as chess, karate, Girls Scouts, Building Futures, Dancing Classroom, and stringed instrument lessons, being offered weekly. We need your support for these fundamental goals. Our parent advisory committee board (PAB) is your forum to get involved! Please be on the lookout for additional details of our monthly parent meetings in our monthly newsletter and special announcements sent home with our students.
I believe our priority is to build strong connections between the school and our families. When you look at the calendar, several opportunities to engage with me and our staff are available as we work to transform the school and community. Please consider this an open invitation to visit the school, attend school events, and take an active role in your child's education. This year classroom DOJO will be used by all classroom teachers.
For the 2019-2020 school year, we have some new faces on our staff and a few changes in how staff members are assigned to meet the needs of our students. Please check the staff list on page four and also join me in welcoming new staff members:
Chantel Neal- Administrative Intern. Mrs. Neal is not new to Fairview but is taking on a new leadership role.
Lauren Young- SSD Co-Teacher
We are also welcoming a new partner to our Student Support Team. The Olweus Bullying Prevention Program (OBPP) is an evidence-based whole-school culture change program. CHADS OBPP uses an innovative wrap-around approach that involves not only the students directly involved in bullying but bystanders as well.
Communication is critical, and you are encouraged to become familiar with the procedures and guidelines that have been put in place here at Fairview Elementary. If you need answers to questions that you may have concerning your child or the school's program, the Fairview handbook may help you. If you have additional questions after reading through the handbook, please give me a call at (314) 653-8070. look forward to another year serving you and your children.
Respectfully yours,
Melisha Carson Principal